Big Red Kidney Walk - Launceston

ONLINE REGISTRATIONS HAVE CLOSED - PLEASE COME AND REGISTER ON THE DAY!
Date: Fathers Day - 1 September 2013

Time:
10:00am: Participants arrive, on-day registrations open
10:15am: Walk commences and complimentary BBQ for all walk participants
Location:
Royal Park, Launceston Tasmania
Entry fees
Free - Children 12 years and under (still need to register)
$10 - Individual
$50 - For a Team of 10
Route
The Big Red Kidney Walk in Launceston will feature three walking distances to accommodate walkers and runners of all ages and fitness levels and will include 1km, 2.5km and 5km routes. Starting point will be at the Park Street entrance.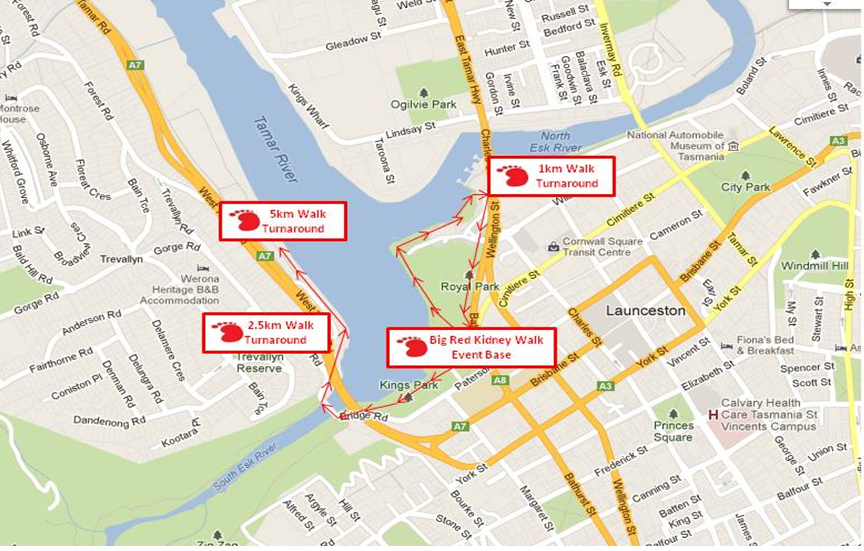 Dogs
Dogs are welcome on the route, but must be on a 2 meter lead and well supervised by their owner (including picking up after them). Kidney Health Australia will not take responsibility for any dogs at the event.
Post walk celebration
After the walk concludes, Kidney Health Australia will hold a complimentary BBQ for walk participants.